10 Hidden Beaches In Sicily
10 Hidden Beaches In Sicily
Romance, gastronomy, scenery, nature and more. Discover 10 hidden beaches in Sicily that show you a new side to the island. The most magical experience, sit back, relax and explore.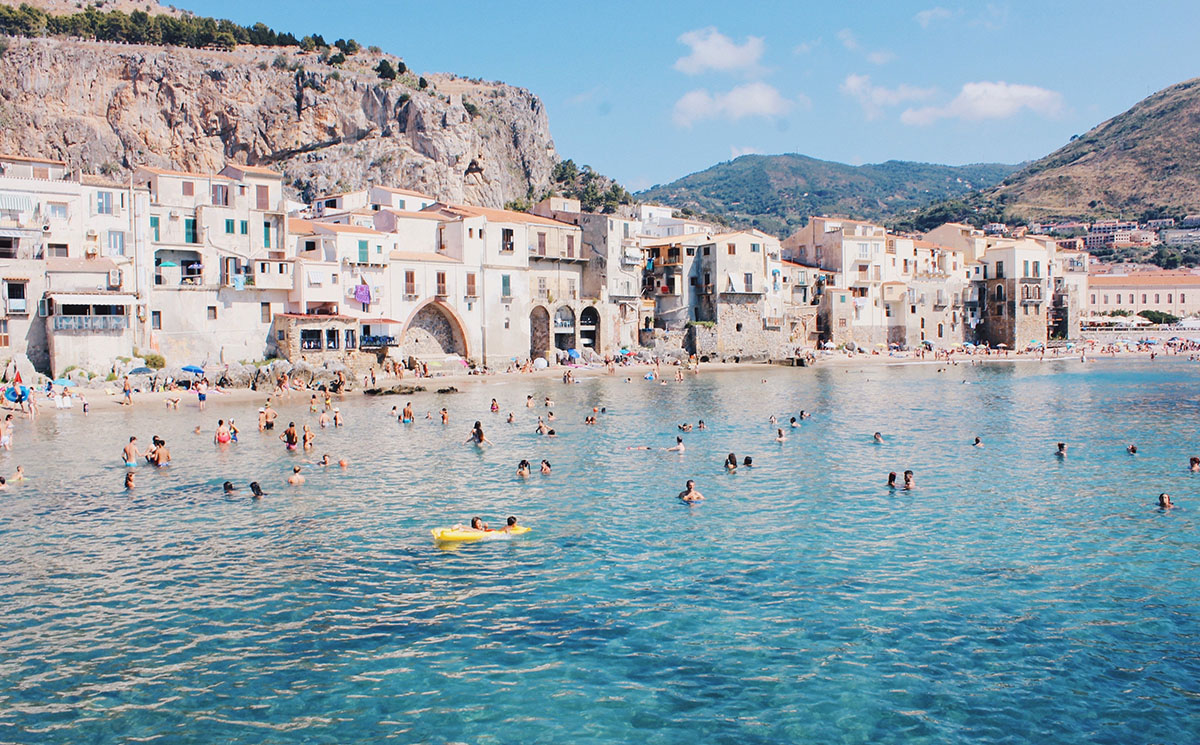 This guide explains where you can find some of the best beaches in Sicily. The information is provided by locals who truly know the ins and out of this amazing Island.
The beaches in Sicily are among the most beautiful and interesting in the Mediterranean. This is because the Island boasts a variety of different types of beaches, ranging from magnificent Caribbean style beaches with fine white sands & crystal clear turquoise water, black volcanic beaches, golden sand, pebbly coves, rocky beaches, cliffs, natural reserves, popular & crowded, deserted & secluded, public or private… Sicily has it all!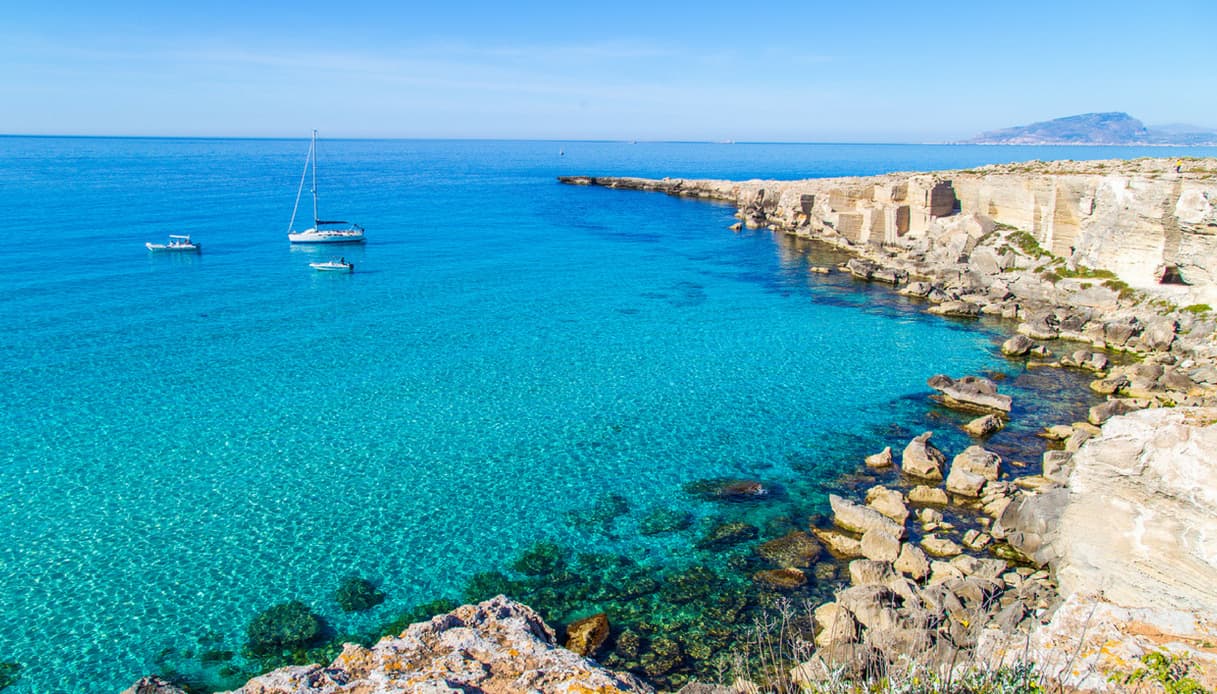 Favignana is situated on the North West side of Sicily, it is the largest island of the Egadi and boasts some of the best sea colours in Sicily.  It stretches for about 9 km, resembling a butterfly in shape. This spectacular Island offers some truly stunning Caribbean looking bays as well as a couple of stunning white sandy beaches.
Cala Rossa is the most beautiful and renowned bay in Favignana, it looks like a rocky amphitheatre that slopes gently into the sea with turquoise transparent waters. The water is that transparent, that it feels like swimming in a swimming pool. Cala Azzurra & Cala Rotonda are very worth a visit it too! If you like the idea of relaxing days on the beach with lots of lying around on sand, then Cala Azzurra is the best option for that (it's not a very large beach, so make sure you go early to pick your ideal spot), however, if you want to experience the best waters in Favignana, then Cala Rossa is the place to go!
Tip –  In order to get to this beautiful Island, you must get a hydrofoil/fast ferry from Trapani (a lovely city on the NE of Sicily). The journey across from Island to Island takes approx. 30 minutes.
Spiaggia dei Conigli, Lampedusa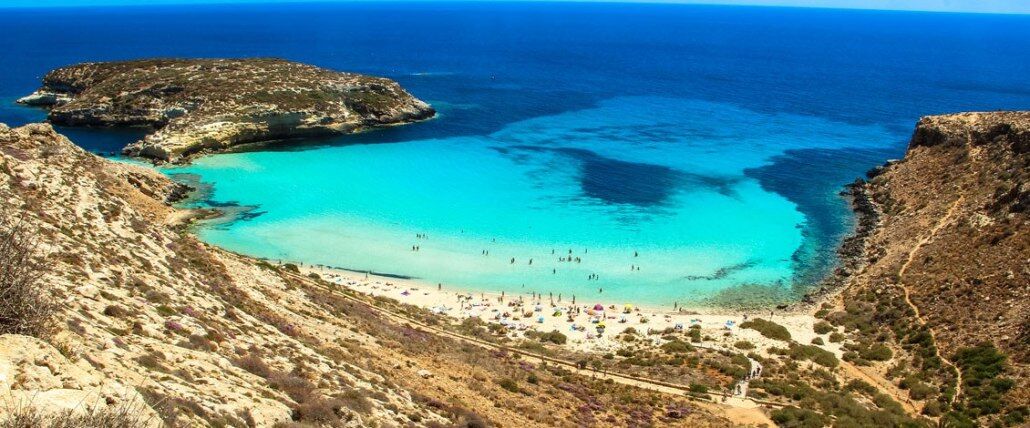 Lampedusa is a magnificent wild Island off the south coast of Sicily, halfway between Sicily & Africa. The Island has one of the best beaches in the world, known as Spiaggia dei Conigli (rabbit beach)
The Caribbean colours, thin white sand, sparkling sea & unique setting are what makes this beach so famous. Once you visit, it's difficult to leave this beauty behind!
Tip – Take a boat trip that cruises around the Island to discover all these wonderful bays of Lampedusa, it really is worth it!
Isola Bella is known as the pearl of the Ionian Sea and is, without doubt, Taormina's most beautiful beach, a beautifully charming pebbled beach which includes an islet of the same name. The Islet, covered with lush vegetation is connected to land by a thin strip of sand/pebbles.
Tip – If you like fish & seafood, then lunch at Pizzichella Restaurant is a must, glorious food & wonderful setting, combined with a nice cold glass of wine after a morning of swimming & sunbathing…. What more could one possibly want…?!
Riserva Naturale Dello Zingaro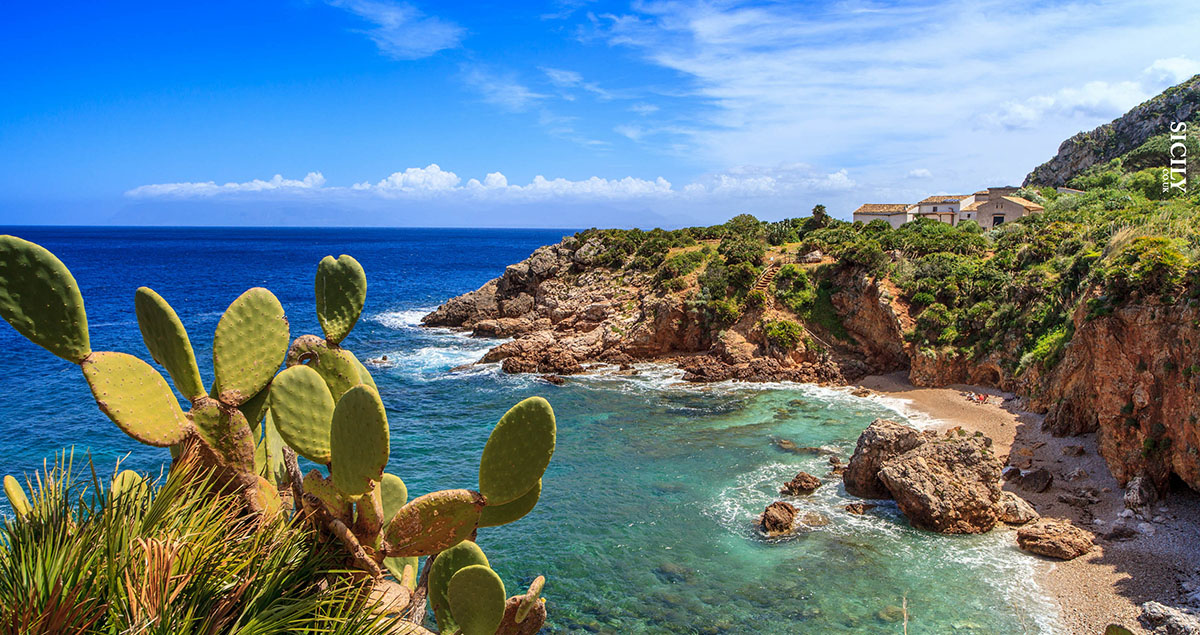 The Zingaro Natural Reserve is in the NW of Sicily, very close to Scopello & San Vito lo Capo, this is where sea and wild nature meet, one of the most admired & important natural gems in Sicily. Here, you can experience the sea as it was centuries ago, there are no buildings, no roads, no cars and no noise (apart from the sound of the waves). Within approx. 7 miles of unspoiled nature, there are just a few rural houses, but that's literally the only work of man carried out in this area, everything has been completely preserved so that natural breath-taking sceneries can be admired & enjoyed.
Tip – Remember to take some comfortable footwear/preferably some training shoes because there's some walking to do off the beaten tracks.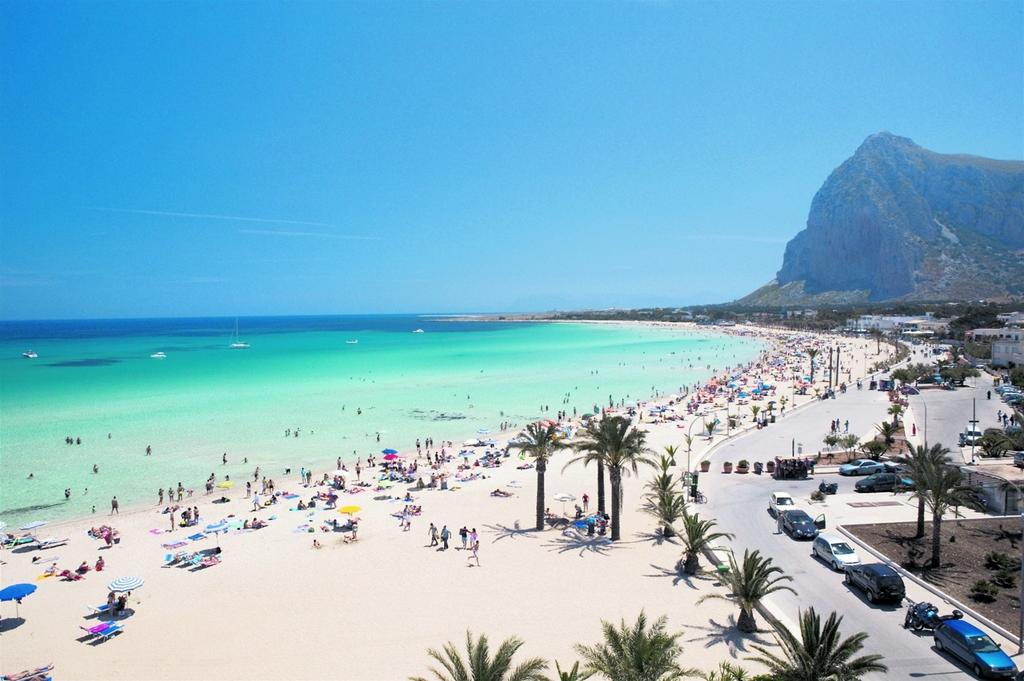 San Vito Lo Capo is located in the NW of Sicily and is home to one of the most beautiful beaches in Europe, a bay of soft white sand, crystal-clear turquoise water that shimmers in the summer sun, with a dramatic mountain backdrop.
This beach is particularly popular with families as its shallow waters, which are most often nice and calm, are ideal for little ones to enjoy paddling and playing with sand.
Tip – Avoid August if you can because it can get particularly crowded with tourists and locals.
Riserva Naturale di Vendicari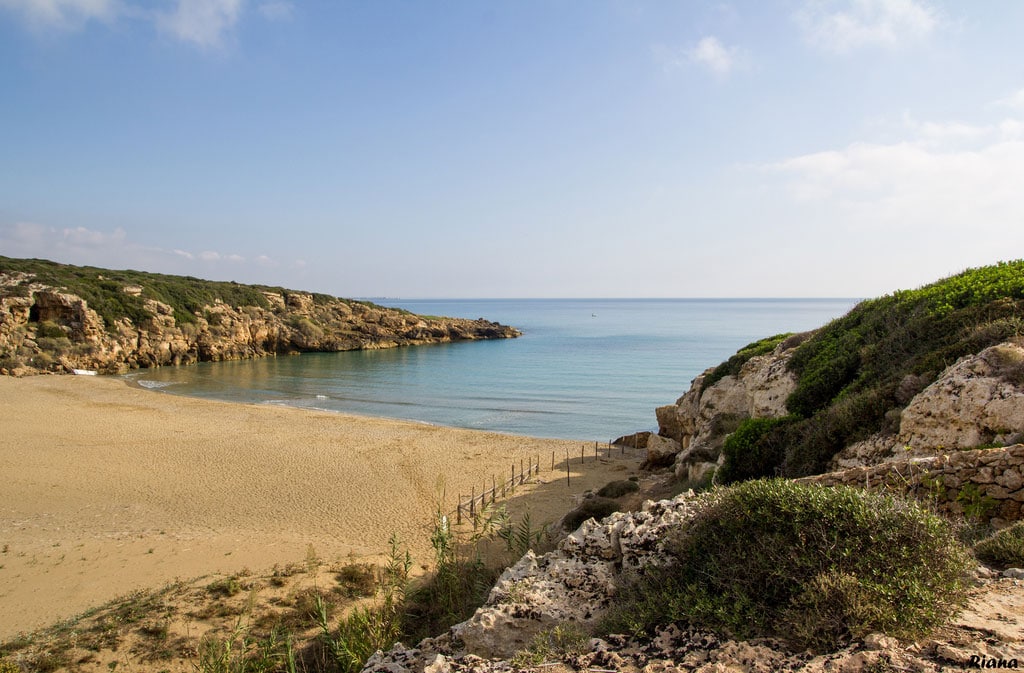 For those holidaying in the southeast of Sicily, one place that really shouldn't be missed, is the Vendicari Nature Reserve. Vendicari offers some of the most beautiful beaches of the Ionian Coast: an unspoilt and crystalline sea, awarded with 4 blue flags. If you love sunbathing or looking for hidden beaches & bays, Vendicari offers you more than 7 km of coastline with a mixture of lagoons, sand dunes, rocky coastlines and fine sandy beaches. These beaches are the least frequented in Sicily, which makes this experience a true oasis of peace. Thousands of migrating birds pass a few days here on their way to or from Africa.
Tip –  Look out for Calamosche beach, this is the most famous beach of Vendicari.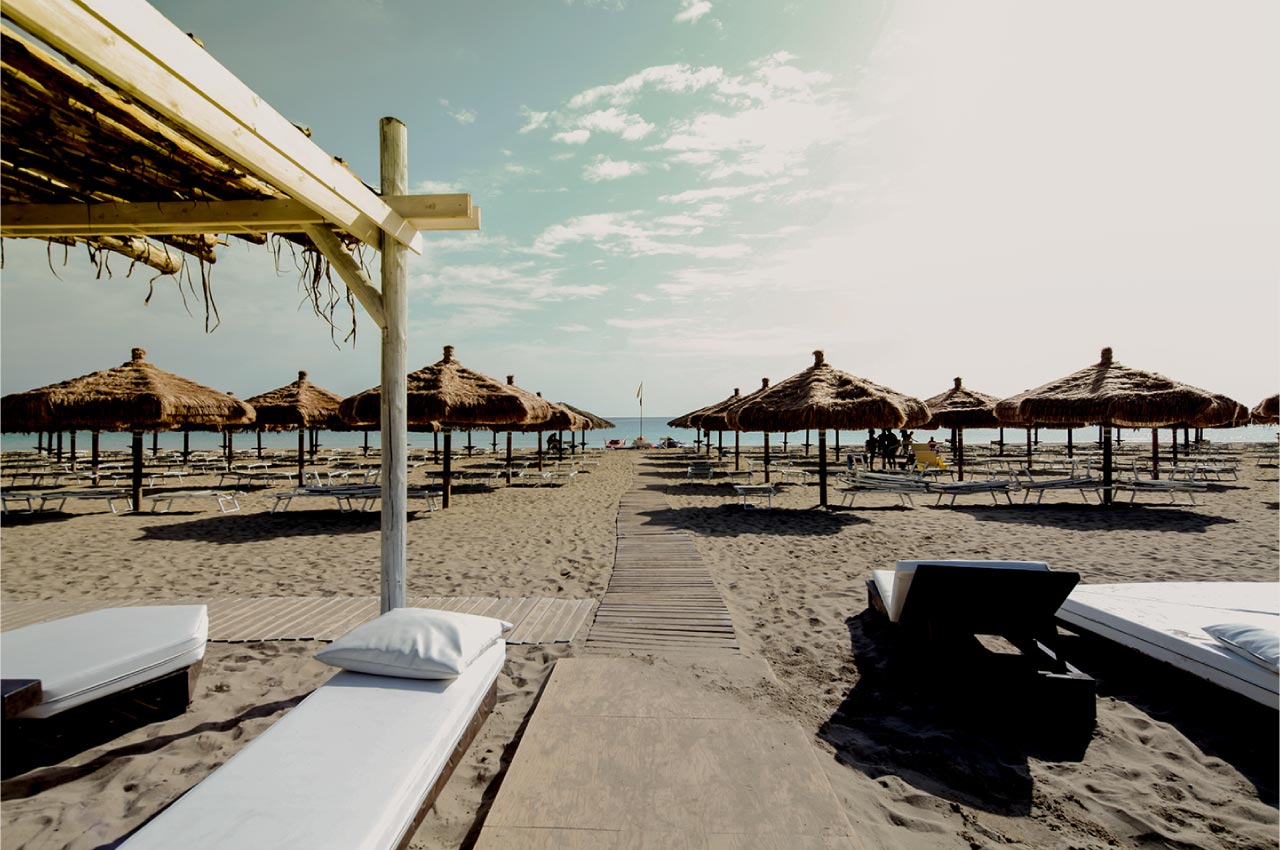 To the south of the Natural Reserve of Vendicari begins another beautiful stretch of coastline of south-eastern Sicily. The splendid coast has a heritage of lovely beaches and small bays. San Lorenzo is located just outside the boundary of the nature reserve of Vendicari, however, it has the same beautiful environmental characteristics of the reserve, including white sands & crystal clear waters. The coastline is well equipped with facilities and services that ensure days of complete relax and enjoyment, even for families, as this beach is suitable for children.
Tip – If you wish to indulge in total beach pleasure & pampering, why not try Lido San Lorenzo Plus, a real beach treat!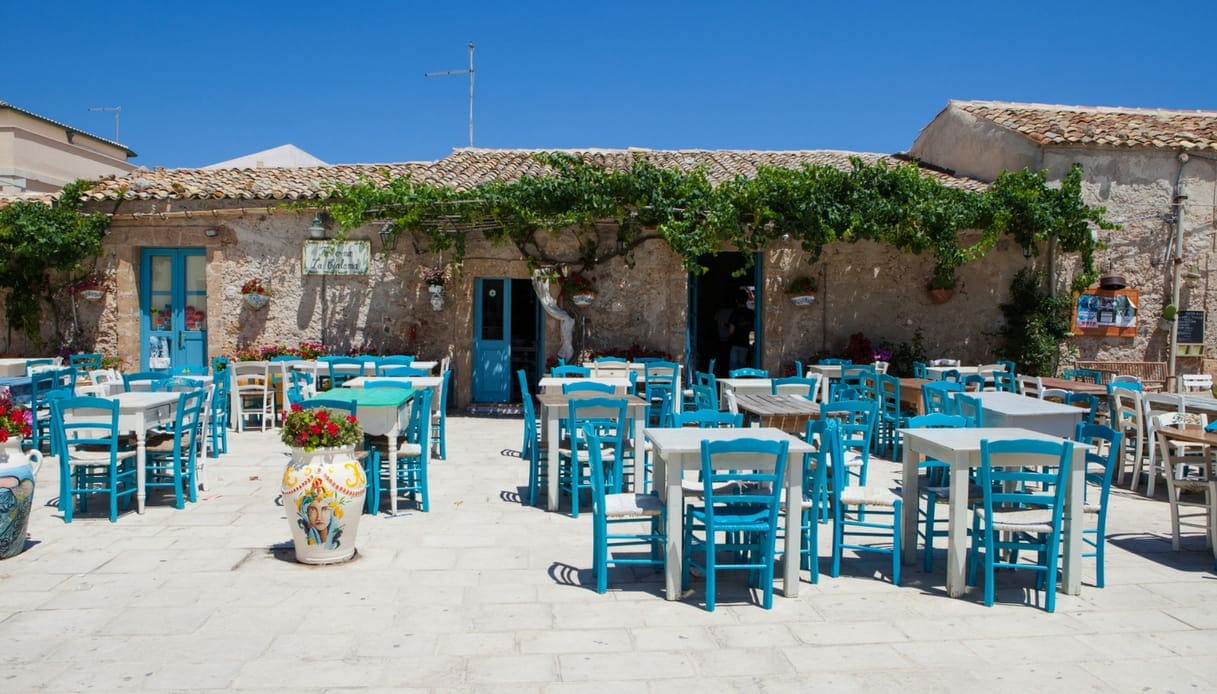 Marzamemi is a beautiful & characteristic sea side town in the province of Siracusa, close to the small town of Pachino. It is renowned for its beaches, the tasty fish recipes served by picturesque restaurants, the amazing sight of the sea, the narrow alleys and buildings that remind us of medieval times, and last but not least the old Tonnara, which has origins dating back to the Arab domination. Marzamemi beach has white sand lapped by a sea that takes on colours ranging from turquoise to green.
Tip -  As well as enjoying the beach, it's definitely worthwhile having a stroll around the medieval town, enjoying the sights, some shops and many bars & restaurants.
Fontane Bianche is popular hotspot and very nice beach resort, ideal for all those holidaying or living in the area of Siracusa & Ortigia. Siracusa & Ortigia themselves, are dripping with culture & history, however, they lack in beaches, so Fontane Bianche, located approx 15km away from the centre of Siracusa, is ideal for spending lovely relaxing days on the Caribbean like beaches. The white beach and clear blue sea create a beach Paradise that many people enjoy.
Tip – If you like to snorkel, take a mask and wonder out to the various rock formations which stretch out in reefs, forming sea beds which are the delight of snorkelling and diving fans.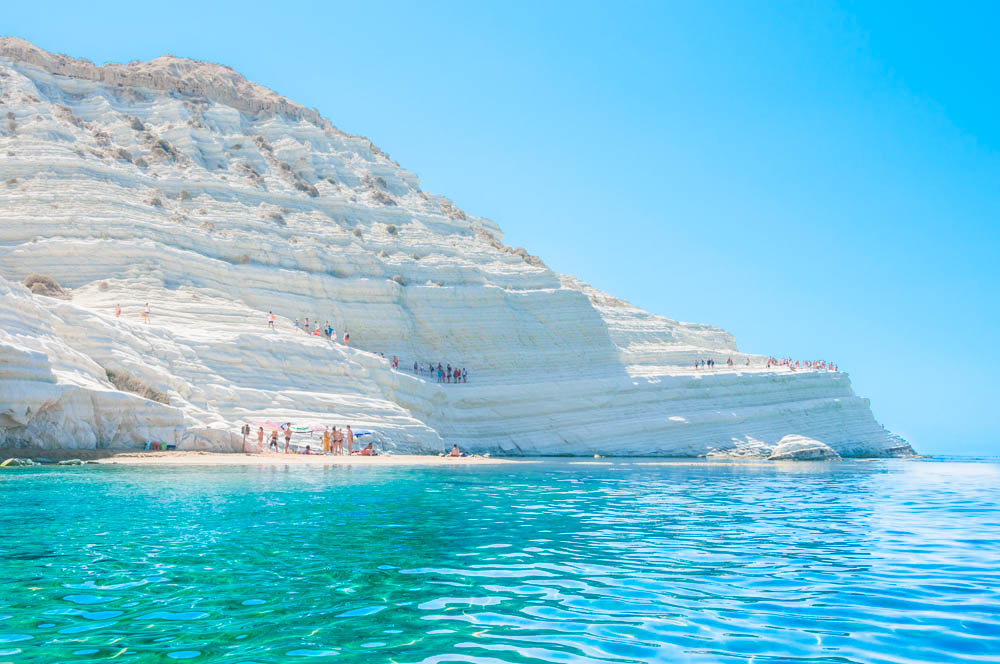 The Scala dei Turchi, known as the Turkish Steps is a splendid, blinding, white jewel that frames the blue sea around it. The curving white walls form an exceptional backdrop, a large staircase-shaped white cliff reflecting the light of the sun and enhancing the blue of the sea below. Carved by wind and sea, this spectacular cliff leads to a sandy beach.
There are quite a few equipped beaches close to the Turkish steps, so you can enjoy climbing/walking on this magnificent cliff, sit back and take in the incredible views, and then spend the rest of the day relaxing on a beach close by. Perfect!
Tip – Sunset on the steps is a truly unique experience.
Mondello is a small seaside resort with a wonderful beach just a short bus ride from the centre of Palermo, the Sicilian capital. The fact that Mondello is so close to the Capital city and it boasts of white sand and shallow turquoise sea, make it a very popular tourist destination as well as the beach loved by all the locals.
Tip – Avoid high season, especially August because it will get very crowded!
Lipari is the largest, most popular and liveliest island among the volcanic Eolian Islands.
The Spiaggia Bianca (white beach) is very charming and is considered the most beautiful of the island. The seabed takes on a stunning white colour due to the presence of pumice stones surrounding the area. This white beach, with a mixture of sand and pebbles is characterised by light colours, almost dazzling in certain hours of the day, a candid dune of really thin pumice that reflects onto the water and a turquoise sea, make this Mediterranean pearl really worth visiting.
Lipari can be reached from the mainland by ferry and hydrofoil from Milazzo and Messina.
Tip – The pumice stone is great for exfoliating your feet!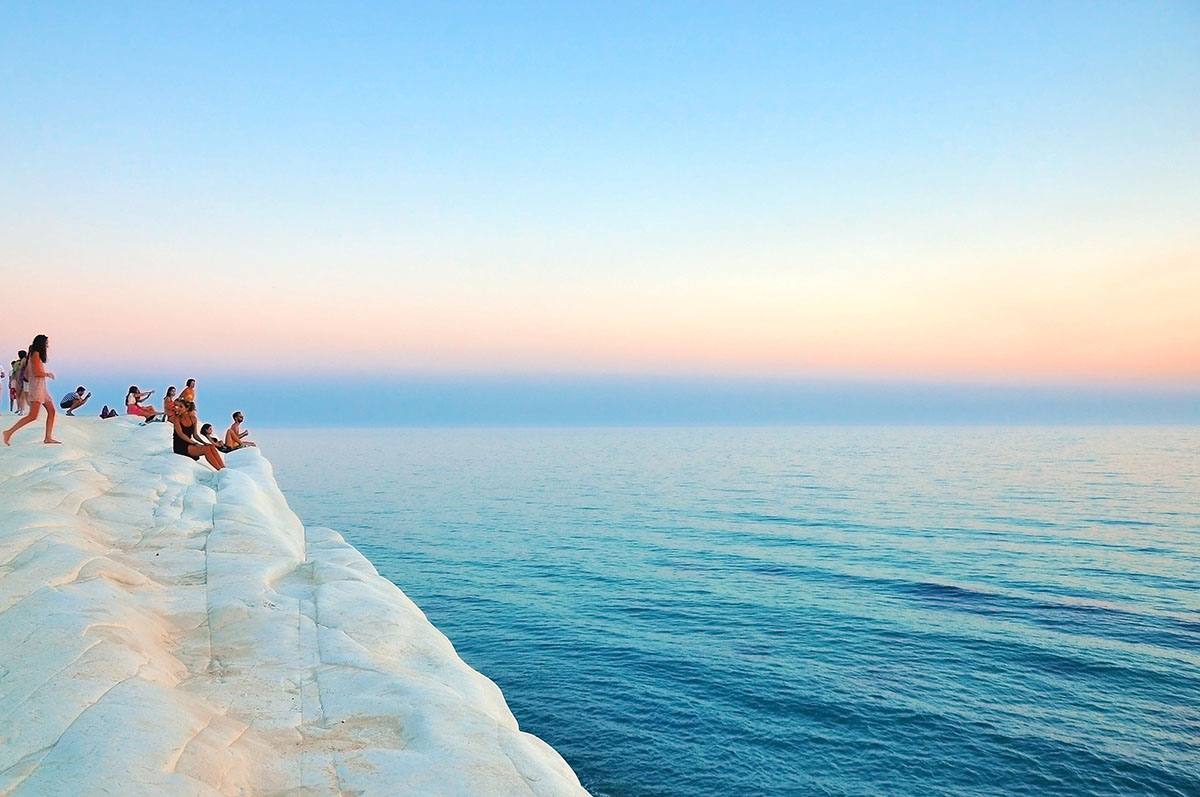 That's it for the moment, adventurers, we hope you find this article useful!
If we happen to have missed your favourite spot, please do let us know and we shall add it in.
If you are heading to la bella Sicilia to live life more Italian, be sure to subscribe below for more information as we can ensure the best experience with true Italian adventures.
Also be sure to send us a picture on social media, tag us online and let us know how you got on tag @livinitaly using #livinitaly, #TrueItalianAdventures and #LiveLifeMoreItalian.