The Ultimate Travel Guide to Turin and Piedmont
The Ultimate Guide to Turin and Piedmont
Poetically nestled "at the foot of the mountains", just like its name proclaims, Piedmont exists tantalise your senses into utter delight. Here, you can experience, taste and enjoy the quintessential la dolce vita as you sample the region's marvellous cuisine. Spectacular agnolotti — a type of local fresh pasta, incredible truffles and world-class chocolate lay out a delicious itinerary that gets more and more Italian as you dive deeper towards Turin. Toast to it by raising a glass, or two, of Piedmont's famous wines, then venture further to discover that there's more to this region than meets your taste buds. 
Happily marrying the alpine scenery with gentle, rolling hills rich in vineyards and vast rice fields, Piedmont nurtures a long heritage of Roman history, a bustling cultural scene and various sports out of which skiing is king. Its main city, Turin, is the capital of good taste and shopping, while towns like Alba, Bra, Sacri Monti and Acqui Terme invite you to discover picturesque villages, vineyards dotted with castles, Unesco protected sites and rejuvenating spring waters. But can too much relaxation actually spoil you? Maybe. So follow Piedmont's steep and winding roads with care, as these might have you so exhilarated that nothing will ever come even close again.  
By the way folks, this travel guide is going to be a long one, you should grab a coffee, or indeed a glass of wine, preferably wearing some kind of slipper sock and a blanket. . . .Enjoy (20 Min read)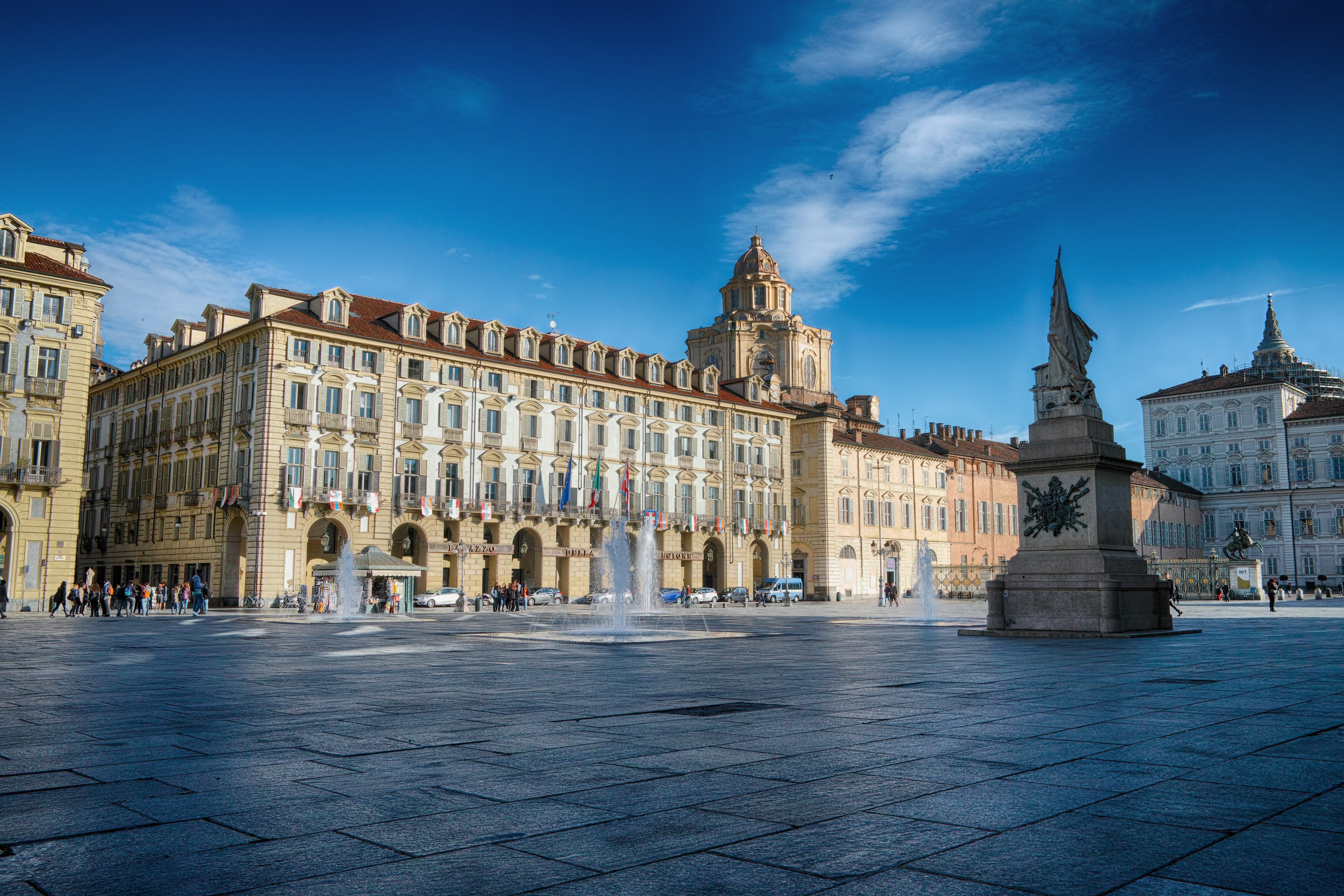 Getting there
Flying in
The most convenient way to start your exploration of Piemont is by landing in Turin. Caselle Airport (TRN) is the region's main airport and has dozens of connections from all the major European cities. Another option is to book a flight to Milan's airport, which is roughly two hours away from Piedmont. From there, make your way to the truffle-county by car or public transport.
By Car
If you're visiting from the neighbouring countries of France or Switzerland, you can easily say "sono arrivato" after a pleasant and fast drive. From France, the Frejus Tunnel, the Mt. Blanc Tunnel or the Tenda Pass are your fastest gateways to bespoke experiences in Piedmont. From Switzerland, various passes such as Sempione, St. Bernhard or St. Gothard open the doors of this Italian vineyard region.
Quick facts
Time to visit
Just like you'd expect from an "Italiano vero", Piedmont is a region that knows how to enjoy life and make every day a celebration or, better yet, a festival. Year-round, Piedmont is filled with food and wine fairs, mixing in a generous amount of culture and arts to satisfy even the most pretentious travellers. In winter, when the weather invites everybody to get cosy inside with a glass of — yes, you guessed it — wine, the more adventurous are welcomed at the foothills of the Alps to enjoy skiing on some of the best European slopes.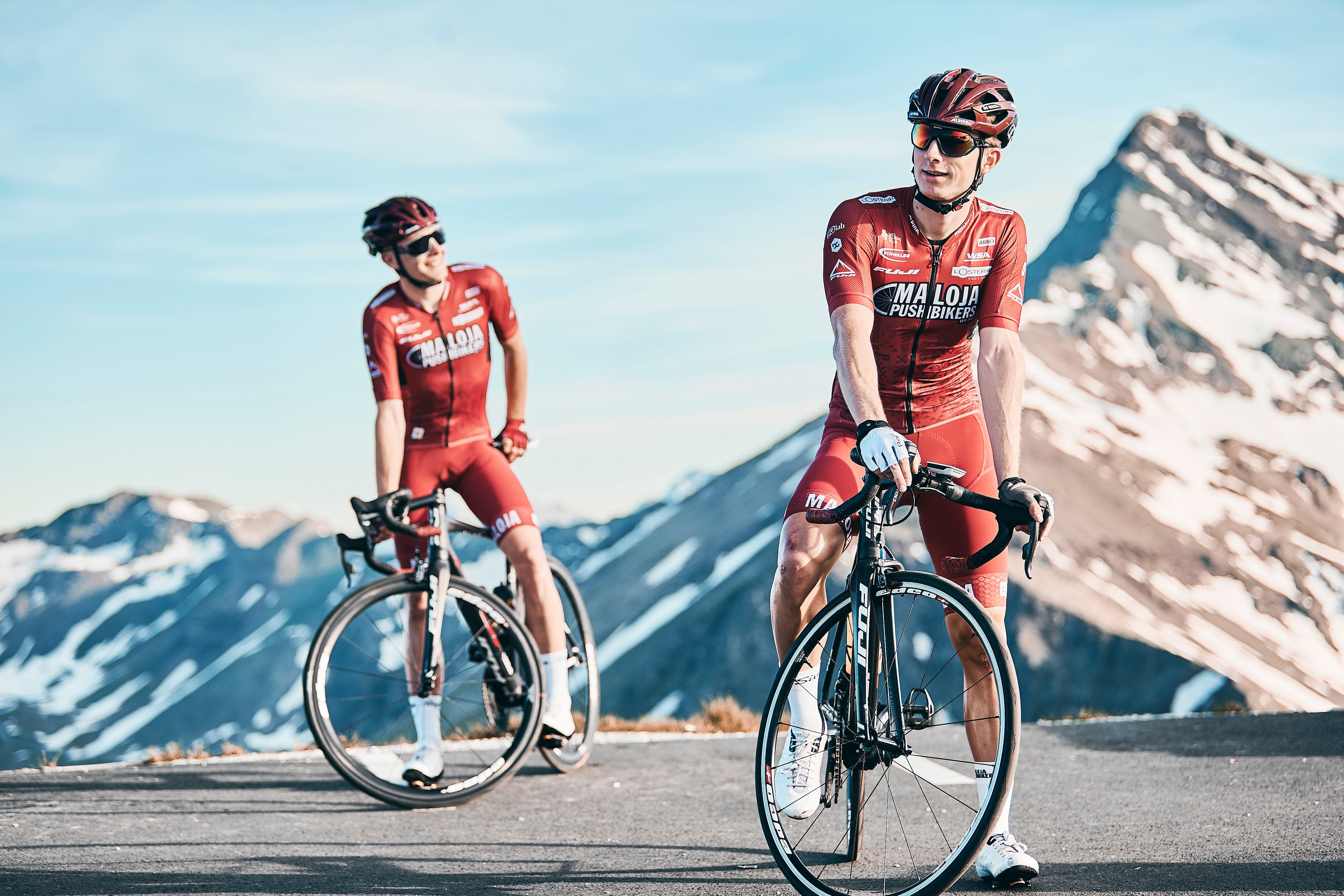 Spring For Early Bloomers
With the occasional risk of a light rain also brings the rare opportunity of having Piedmont all to yourself, it's the season of tranquillity. Almost. With temperatures around twenty degrees and crisp days, spring in Piedmont is fresh and bright. However, the northern Italian region is often overlooked during the early Spring months in favour of more southern regions. A real pity, since Piedmont's hill-tops covered in bloom, are quite a view. If you're willing to get kissed by a drop or two of rain, you'll definitely be rewarded with soul-opening sights, the kind that are only visible in the reviving spring light. This season, which spans from March to May, is perfect for cycling and exploring the region.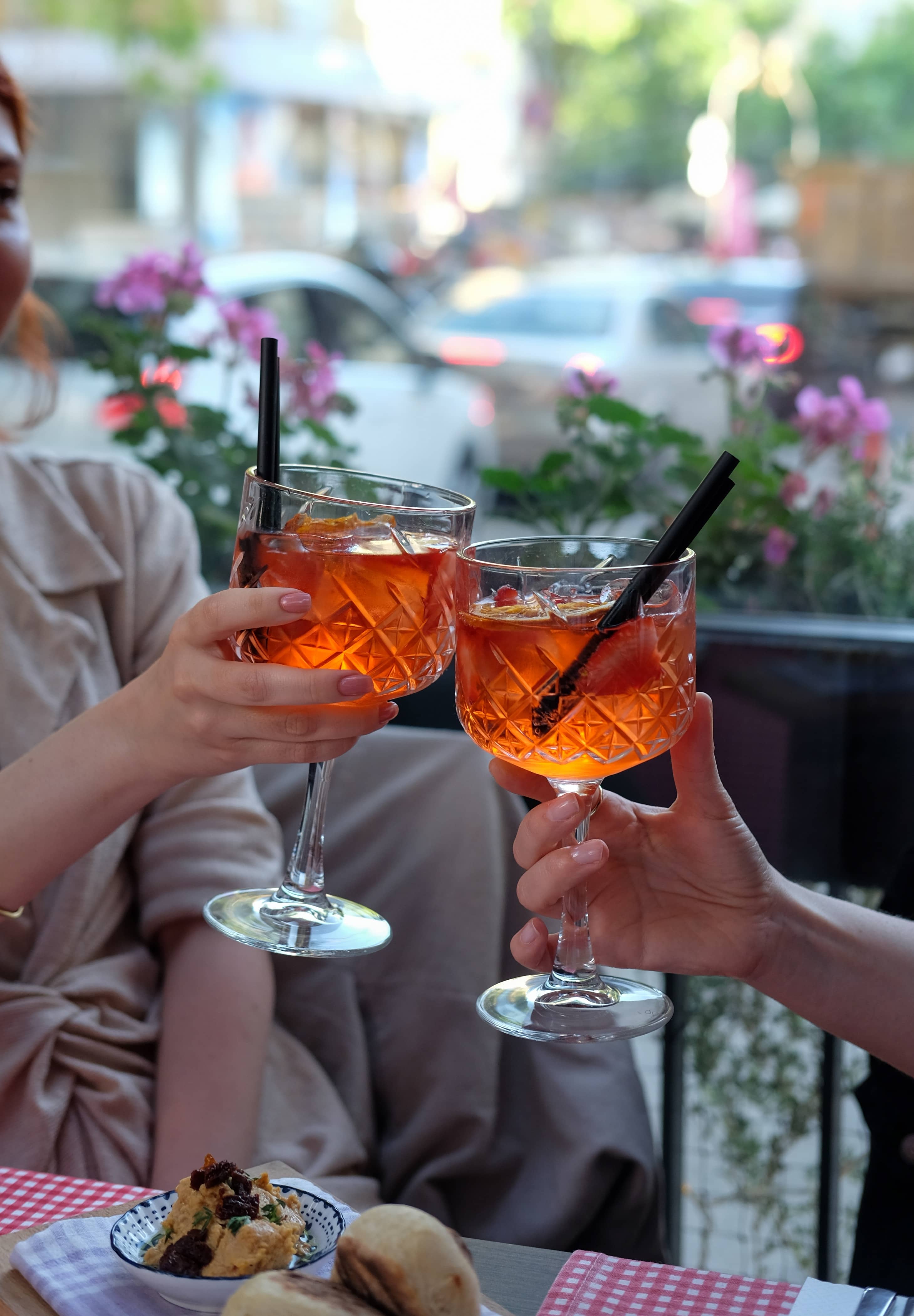 Summertime In Piedmonte
If it's sun and carefree living what you're after, summer in Piedmont will have you all relaxed, a glass of wine in hand, guaranteed. August especially can offer the quiet vacation you're looking for, as most locals are away on vacation during this time. Although Summer-Piedmont can feel a little bit too calm for some, it does hold a certain appeal for the romantic hearts who want to enjoy a slow-paced, yet delightful getaway.
Autumn Is For Truffles
September and October are, without a doubt, the most popular months for travelling in Piedmont, thanks to one extraordinary and delicious mushroom. Yes, we're talking about the famous white truffle which can transform even a simple fried egg into a delicacy. Harvested mainly in the first two autumn months, the white truffle gathers more and more visitors as mid-November approaches, and the International White Truffle market assembles in Alba. Plus, festivals such as the Alba Music Festival and the Monforte Jazz Festival will delight your ears with tasty beasts. During these autumn months, the weather is pleasant, the temperatures are just right, and the scenery settles in with warm tones of orange and yellow. Beautiful, but only if you plan in advance. It's the only way you can be sure you'll be able to visit Piedmont during this very, very busy period. 
Winter Down The Slopes
From December to February, Piedmont slips into a more quiet atmosphere. In fact, many hotels and travel service providers close shop for winter. However, the Italian winter wonderland is open. At the foothills of the Alps, several accommodation facilities will be waiting for skiing enthusiasts to take on the slopes. So, in case you're aching to try your skiing skills in Piedmont, winter will greet you with spectacular snow and wine, mulled this time. Expect below zero temperatures, but rest assured you'll soon warm up on the slopes.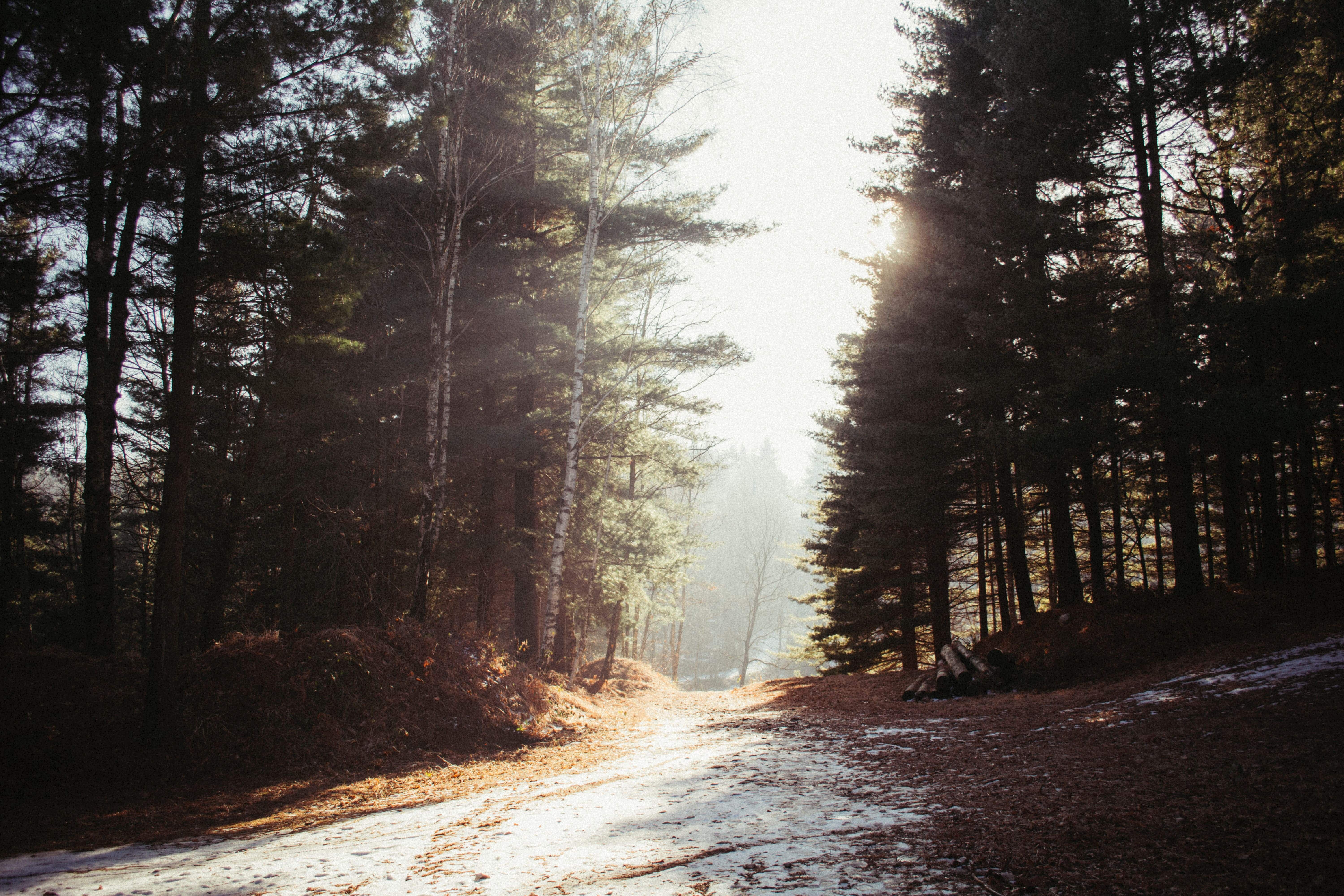 Things to pack
According to the time of the year you're visiting Turin or Piedmont, there are several things you should pack to make sure you'll enjoy your time here to the fullest. 
Spring (March, April, May):
Starting March, the weather in Piedmont begins to warm up after the snowy winter months. However, temperatures will still be a bit chilly (average of 10 degrees Celsius during daytime) and you can expect the occasional rain drizzle. Make sure to pack waterproof footwear and a raincoat or a waterproof jacket. Also, overcoats, long sleeve blouses and trousers are a must, although you could make room for one-or-two short-sleeved pants and T-shirts. As May comes to full terms, the weather gets sunnier, and layers of clothes can be shed off. 
Summer (June, July, August):
With temperatures averaging around 25 degrees Celsius and higher, Summer in Piedmont is delightful and warm. Towards August, it can get even slightly sweltering. Pack lightly, but also make sure to bring a raincoat and some warmer clothes for those late nights when it might get a bit chilly or rainy. Of course, during the day you'll definitely need your sunscreen. A hat might come in handy too. 
Autumn (September, October, November)
:
Autumns in Piedmont are pleasant and mild. Temperatures revolve around the low 20 degrees Celsius, dropping to 10 degrees by the end of November. Packing a jacket is a must, and you should expect to wear more long-sleeved pants and blouses than T-shirts. So set your proportions right and don't forget that rain might be in the schedule too. Having that in mind, bring waterproof wear to stay dry and enjoy it all without a care.
Winter (December, January, February):
For winter you'll need to pack a bigger suitcase. A warm jacket, gloves, sweaters and waterproof footwear are a must. If you know that you're not a big fan of cold temperatures, bringing a scarf and even a beanie. Actually, bring these anyway. Of course, if you're planning to hit the slopes, ski wear is another different story (which does have to fit in the same luggage).
No matter what time of year you're visiting, you'll need a plug adaptor that supports C, F and L socket types and it's always a good idea to pack an external battery. Besides, according to the particular activities you plan to do (outdoor sports, hiking etc.) you'll need to pack specialized gear.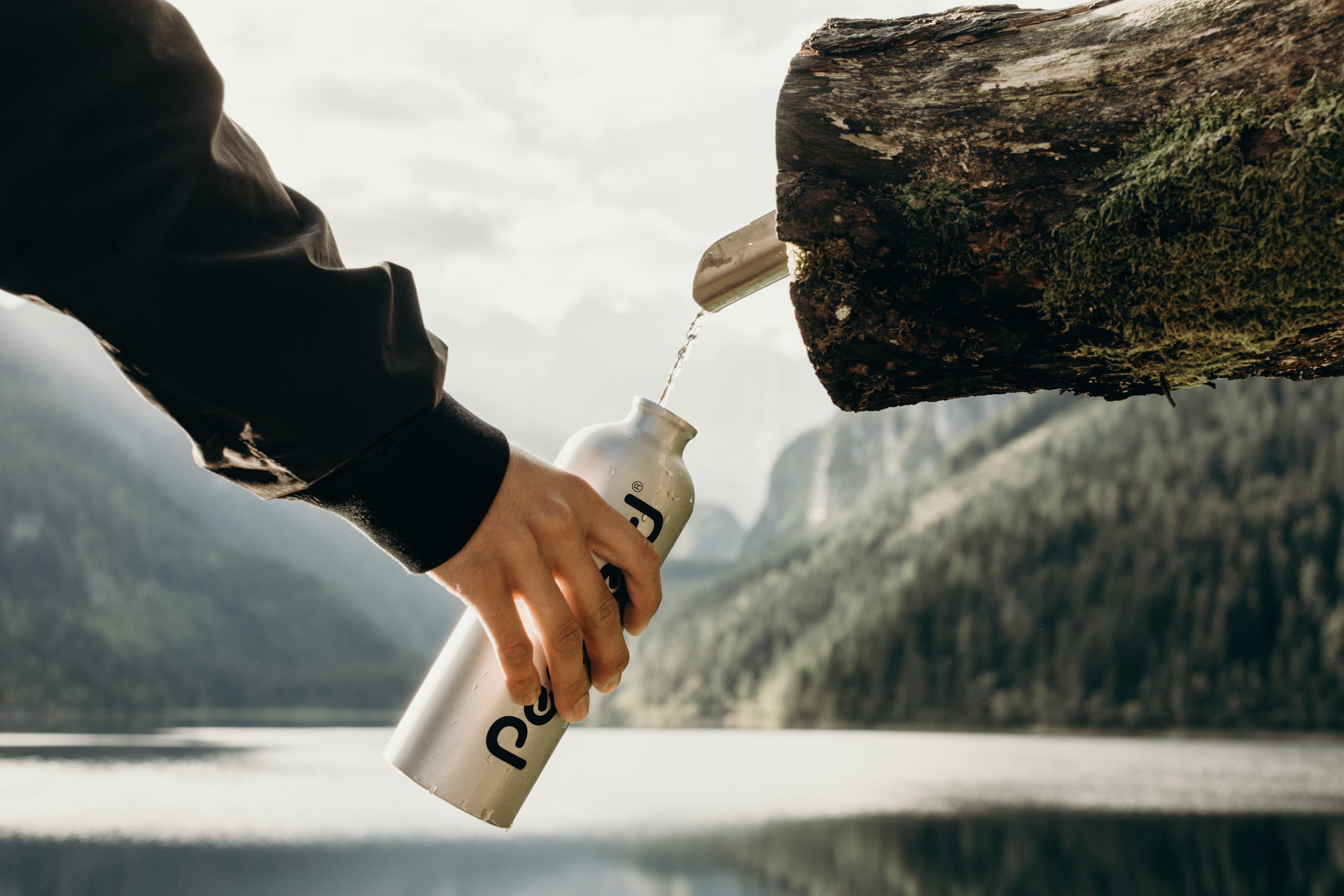 Water
Tap water in Turin and, actually, all across the Piedmont region is usually safe to drink. In Turin, you'll find several water fountains — also known as torelli — sprinkled around the city. Torellis are easy to spot, as they are typically ornated with green bullheads, considered the symbol of the city. Most times tap water in Turin and in the Piedmont region has a pleasant taste. However, since its quality ultimately depends on the piping system that brings it to your bottle or glass, it's better to taste it before you seriously quench your thirst. 
Language
The primary language spoken in Piedmont is Italian. To be more specific, more than 700,000 locals speak an Italian dialect known as Piedmontese. If you're not an Italian speaker, chances are you'll be able to communicate in English easily or, in certain parts of the region, you might even get to try out your French. However, it might be a good idea to at least learn a few essential Italian words that will help you get around. If not for anything else, these will definitely help you win the locals' sympathy. Certo!
Internet
The internet in Piedmont offers ultrafast broadband connection speeds and is available in almost all parts of the region. If you have a mobile data subscription at a provider operating in the UE, you'll most probably be able to use the data in your monthly subscription without additional costs. If you're visiting from outside the UE, you'll find plenty of places that offer free WiFi. In case you need a faster connection, purchasing a SIM is a handy and affordable option.
Power Plugs
The power plugs and sockets in Piedmont are type C, F and L. The voltage respects the European standard of 220V up to 230 V, with a 50Hz frequency. To make sure all your electronics are protected, we recommend buying a universal adapter with surge protection and using a converter for hairdryers and hot tools.
Cash/payment
The official currency in Piedmont, just like all over Italy, is the euro (€) (1€ = $1.10). Usually, debit and credit cards can be used all across the region. Major hotels, restaurants and shopping centres in Turin accept card payments, so you won't have to carry around large amounts of cash. Even small towns are well-prepared and have card payment systems in place. However, having a cash reserve is smart, in case you encounter secluded areas that only work with cash.
Getting around
Piedmonte is a region of rolling hills, vineyards, medieval villages and castles on rock tops, all tied together by winding, narrow roads with breathtaking scenery. It's no wonder then, that the best way to enjoy Piedmont is from behind the wheel of a rental car. Windows rolled down, wind in your hair, an Italian classic playing on the radio — now that's the way to experience Piedmont and discover its picturesque cities. However, make sure to calibrate your duration expectations, as some distances might take way longer than estimated, due to the twisting roads. 
We recommend that you book your rental in advance and pick it up directly from the airport in Turin. This way, you'll enjoy better prices, and you'll be stress-free knowing that your vehicle is waiting for you as soon as you land.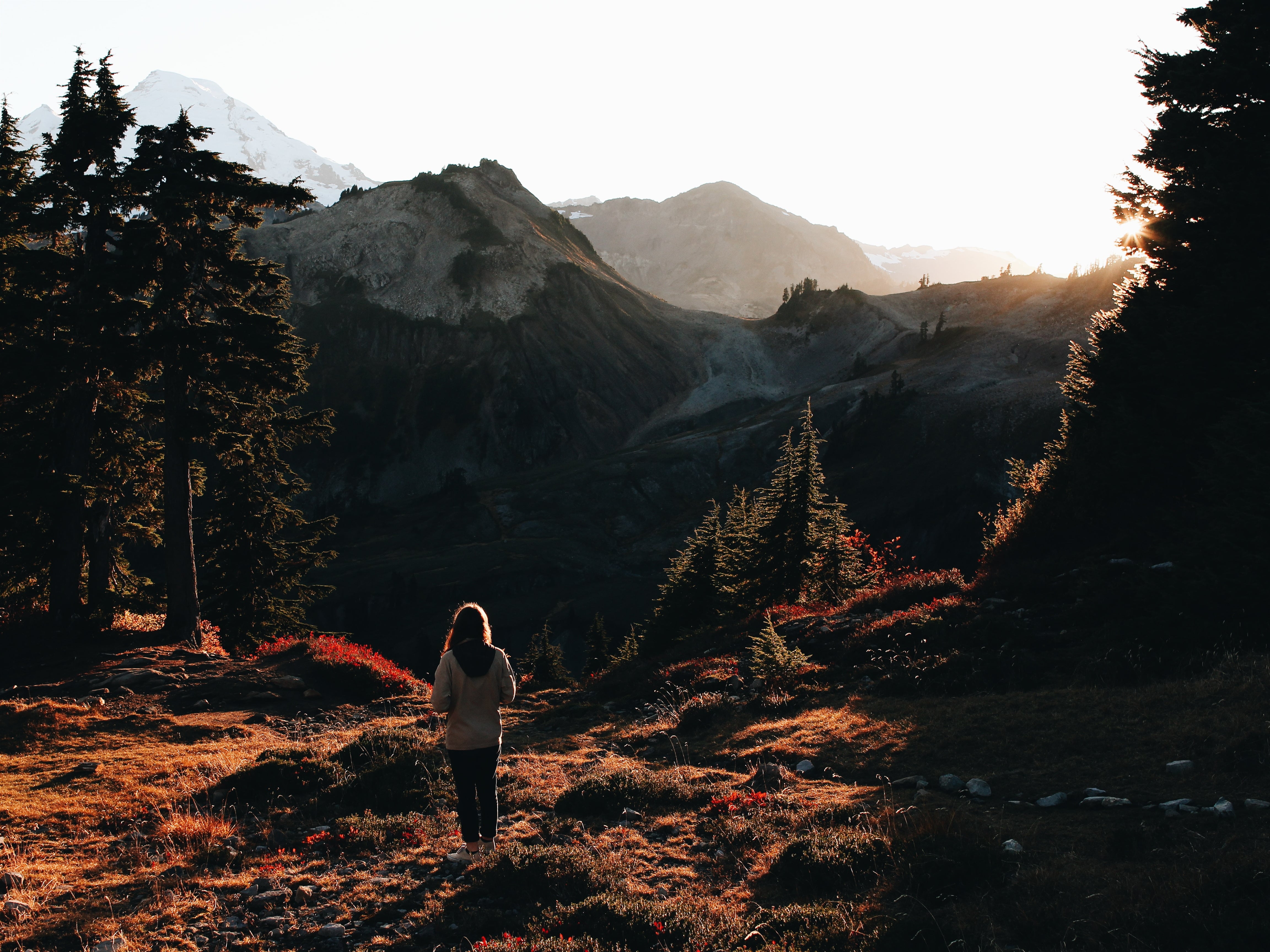 Different Areas In The Region & Where To Stay
Divided into eight provinces (Alessandria, Asti, Biella, Cuneo, Novara, Verbano-Cusio-Ossola, Vercelli and the Metropolitan City of Turin), Piedmont is a region as diverse as it is united. Each province comes with its own set of customs and delicacies while being part of a tight net of history and traditions. 
For an incredible shopping experience, stay in Turin. Allow yourself a few days to discover the city's fantastic architecture and heritage, while tasting your way through restaurants and historic cafes. Don't forget to sample the chocolate, it's divine. 
Stay in the Alba region to go hunting for white truffles and taste the famous Barolo and Barbaresco wines in nearby villages. Set some time aside to explore the vineyard landscapes of Langhe — a UNESCO protected site. For picturesque towns and Dolcetto wines, explore the Asti province. Head to the gorgeous villages at the foothills of the Alps for world-class hiking and skiing in winter. In Monviso you'll encounter breathtaking views of Monte Rosa and state-of-the-art winter sports facilities. Pace yourself and enjoy the birthplace of the slow food movement in Bra, only to wrap up your trip in Acqui Terme with a good dose of relaxation in its bubbling spring waters.
A Brief History Of Turin & Piedmont
Piedmont's history runs deep into the fabric of the past, knitting an eclectic mixture of influences. Before the Romans conquered the region in 220 BC, Piedmont was home to different tribes, such as the Celtics and Ligurians who resided near the basins of Lake Maggiore and Lake Orta. 
Once the Romans took over, magnificent pieces of architecture started to rise, some of which can still be admired today. Most of these were built in then's recently-founded city of Turin, which was to become, centuries later, the region's capital and an industrial power-house. But that's not all the Romans gifted Piedmont with. With their passion for beauty and novelty, also came knowledge. More specifically, the experience of cultivating vineyards and producing the most excellent wines, wines that are so praised current-day. After the fall of the Roman Empire, various powers fought to conquer the Piedmont region.
The Middle Ages divided Piedmont a result of the clash between the Hungarian Empire and the Saracens. Unification came under the rule of Emanuele Filiberto of Savoy. Napoleon had a brief rise to power in Piedmont, but the Savoy dynasty rapidly regained control and had Piedmont play a significant role in creating the United Kingdom of Italy. After the Italian Risorgimento, Turin became the first capital of the newly formed Kingdom. Its newsly status kick-started an expansive industrial revolution that would transform Turin into a centre for the Italian auto and film industry. This rapid industrial growth attracted a growing number of Italians from other regions and gave birth to the worker's rights movement and a liberal revolution.
With Mussolini's rise to power and World War II in full development, Turin suffered severe damage, having most of its industrial sections bombed. As Italy struggled to withdraw from the war, a fascist resistance movement known as the Partisans set it's headquarters in Piedmont. The movement was successful and resulted in liberation from the Nazis and Mussolini himself.
After the end of WWII, Turin was rebuilt and its industries reignited. With it, Piedmont regained its former glory and charm. Today, it's still on a growth path and remains one of Italy's most prosperous areas. 
Typical Cost & Suggested Budget
Travelling in Piedmont can become quite an expensive experience if you want to satisfy all your cravings at the superlative. With so many Michelin-star restaurants, decadent Chocolateries, excellent wineries and exciting shopping opportunities, you might reach out for your wallet more than expected. However, Piedmont can also be enjoyed on a budget. It all depends on how much you're willing to spend or what things you've set your heart on.
The average price for accommodations in Piedmont revolves around 90€ for a double room. A meal in a mid-range restaurant can cost you anywhere from 15-25€. Of course, if you choose a luxury restaurant or want to experience a Michelin-star venue, this price will sky-rocket immediately. But, special meals and extra-activities aside, a week in Piedmont will cost you on average around 700€. 
The typical costs in Turin are a bit higher than the region's average. The capital city doesn't only have pricier options for accommodations and meals, but it also tempts visitors with a variety of shopping opportunities. In case you don't plan to go on a shopping spree, be prepared to spend around 800€ for a week-stay in Turin.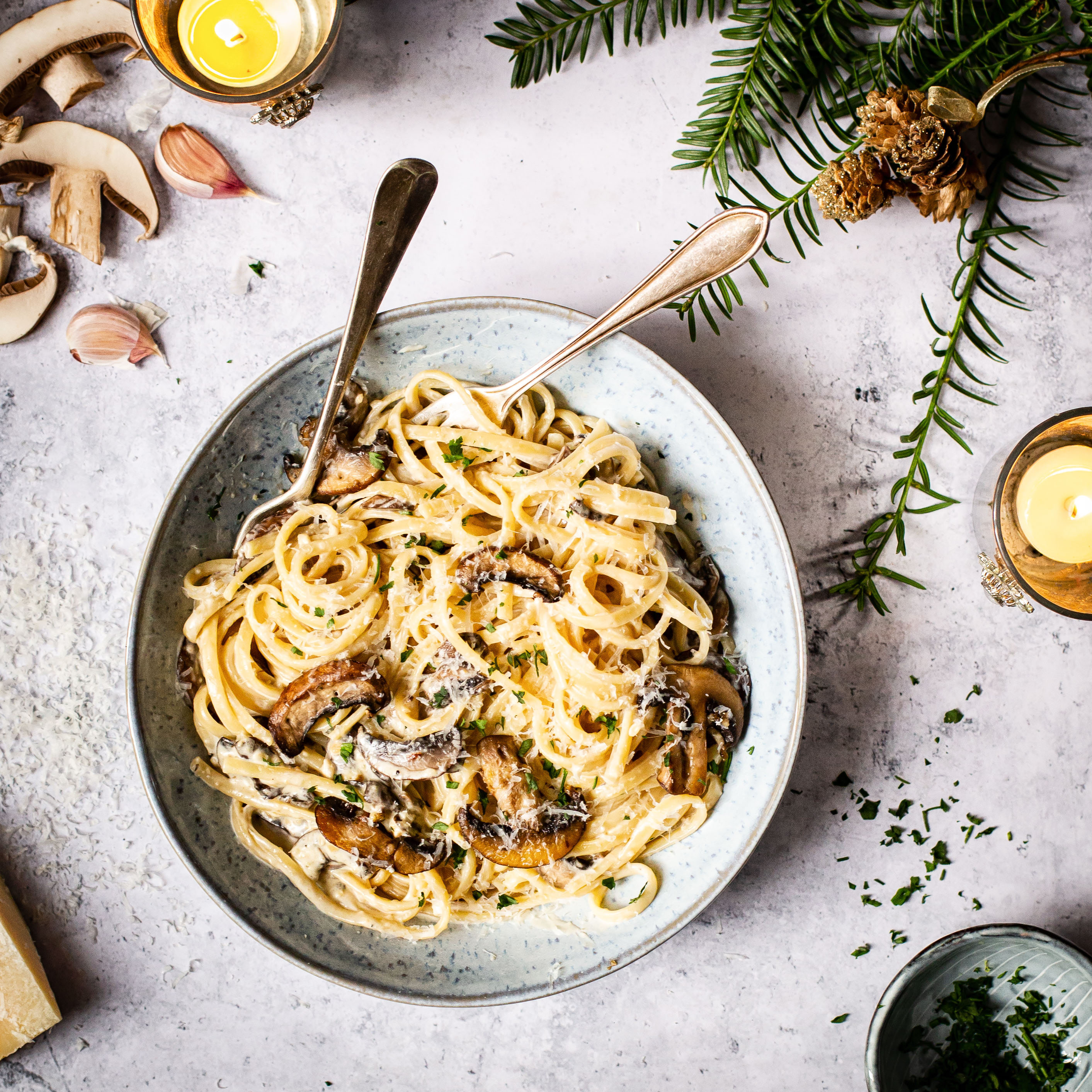 Local Customs
With its insatiable taste for excellent slow food and spectacular wines, it's no wonder that Piedmont's customs are closely tied to these delicacies. In fact, the northern Italians have transformed their traditions into fantastic holidays and festivals that celebrate life and good taste. 
Truffle season, which is synonymous with Autumn in Piedmont, is a celebration in itself. The harvesting of these expensive mushrooms is one of the most popular local customs. Truffle hunting is done using specially trained dogs and is opened to curious from all over the world, with several truffle picking tours available. Once the truffles have been harvested, the tasting extravaganza begins in Alba — the city considered to be the centre of the truffle industry. Here, the International White Truffle market gathers specialists, international chefs and ordinary visitors alike. Before the fair begins, a much-expected donkey race puts everybody in a good mood. 
Wine makes for another set of interesting local customs in Piedmont. One of the most exciting wine festivals dedicated is Corsa della Botti, which takes place annually in Nizza Monferrato. In addition to wine tasting, a less ordinary competition turns the spirits high during Corsa della Botti. Various wineries race to roll a huge wine barrel to the finish line for the enjoyment of all spectators.
Piedmontese people don't live to eat, but to discover the subtleties of flavours and elevate food to a sublime experience. They've perfected the art of slow cooking, which has become both a custom and a movement. Focusing on local ingredients and paying homage to diversity, Piedmontese people take their time when it comes to cooking their dishes, but also when it comes to savouring them. 
This heartfelt mentality and way of life brings us to yet another delicious custom, this time in Piedmont's capital city, Turin. Known around the world as a chocolate heaven, Turin spoils tourists with festivals, tastings and even unusual chocolate spas, all resulting in a sweet, sweet holiday.
The Ultimate List Of Things To Do In Piedmont
Wine Tasting
If the names Barolo, Barbaresco, Barbera, Dolcetto, Arneis and Nebbiolo ping your memory and taste buds with a familiar "cling!", then it means you're in Piedmont with a well-defined purpose: you're a wine lover, and you're ready to enter an aficionado's paradise. If these names, however, don't ring any bells, rest assured that from now on they will. Nobody visits Piedmont and leaves without falling in love with its wineries, its superb wines and the picturesque villages that produce them.
Since most wineries in Piedmont belong to small-scale producers or are family-owned, they don't have fixed visiting hours. So, if your taste buds are prepared to sample the divine grapes of Piedmont, make sure to make reservations several days in advance or book an official wine tasting tour. There are various wine tasting tours in Turin, but also all across Piedmont, so you're guaranteed to find one that suits your taste and schedule. If you want to go wine tasting in Turin, you can choose to visit a wine bar, also known as enoteca regionales. These usually keep the best wines of the region and you'll be able to sample varieties from different wineries and compare. 
Truffle Hunting
The white truffle is a rare, elusive and yes, very expensive delicacy. It cannot be cultivated and the fact that it only grows in the wild means that you have to go hunt for it. Of course, you have no chance of doing it alone. Spotting the tuber magnatum pico is an art in itself, just like cooking it is. So, you'll need some experienced pickers to help you harvest it.  
Locals organize specialised truffle hunting sessions every Autumn, in preparation for the International White Truffle market in Alba. The hunts, led by specially trained dogs, also accept curious visitors who want to pick the famous white truffles by themselves. There's a variety of truffle hunting tours you can join, either in truffle-city Alba or in any other place around Piedmont or Turin. The truffle picking experience is not only highly informative and entertaining, but essential if you're looking to understand the spirit of the region.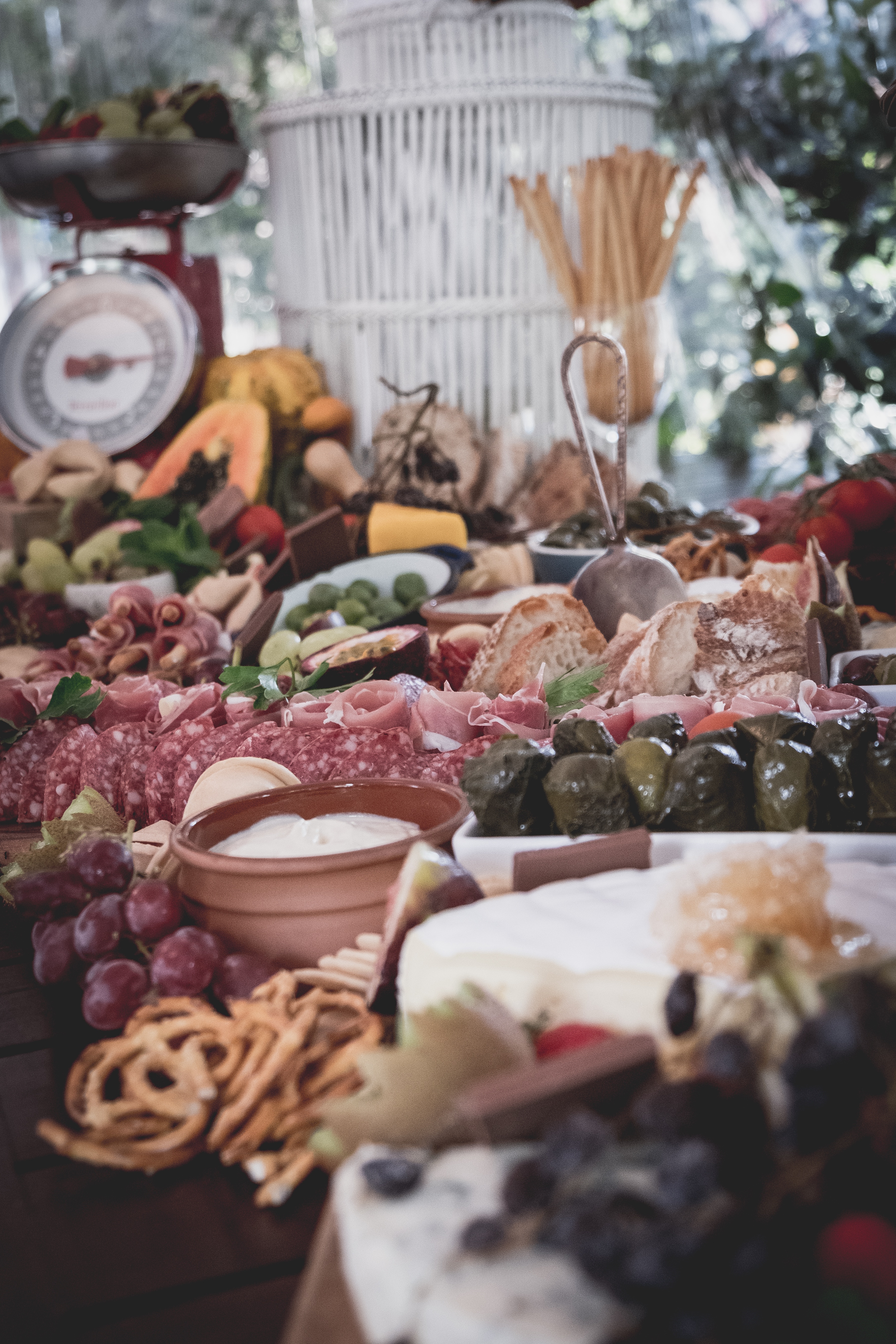 Eating
In Piedmont, every meal is a celebration of the ingredients, the cooking process and of life. In this northern Italian region, a bite is a story and a dish is a journey. And what a delicious journey indeed! 
Piedmont is known as Italy's gastronomic heart, where ingenuity is a secret ingredient in every recipe. Whereas the traditional olives refuse to grow well on these lands and in this climate, other ingredients make way to create hearty foods. Risotto, pasta, fondue, polenta, are all rich-in-flavour and warm the soul. Bagna cauda is one of the best known and most often cooked Piedmontese dishes, delivering a sensational mixture of taste by bringing together delicious vegetables with a tangy sauce of butter, garlic, oil and anchovies. 
Of course, the crown jewel of the Piedmontese cuisine is the white truffle, which can make any dish shine just by touching the ingredients. The white truffle's decadent, full-aroma is the kind you taste once and never forget.
You can sample these flavorful, rich dishes at any of the restaurants that dot Piedmont's scenery. However, if you want to indulge beyond everything you've experienced so far, a reservation at one of the region's Michelin starred restaurants is a must. 
Hiking
With the majestic Alps rising tall around Piedmont, various hiking trails open up to those eager to explore nature's beauty. If you're an outdoor enthusiast, hundreds of long trails await, taking you all the way up to the alpine peaks. However, hiking in Piedmont is not only reserved for experienced mountaineers. On the contrary. The Alps have various leisure trails that won't leave you physically drained.
In fact, hiking in Piedmont doesn't even have to take you uphill. Several walking paths that alternate mule tracks with gravel and even asphalted sections connect Piedmonte's cities and invite you to discover the picturesque villages between them. These trails often pass scenic vineyards and hilltops that give way to breathtaking views, making the effort worthwhile. Explore them in the crisp air of Spring, and let the rejuvenating light shed other layers of meaning over the beautiful bucolic panoramas. 
If you're looking for some medium-trails, you can embark on the Flower Trail, which begins in Carbonetto Refuge in Demonte. Another spectacular hike is the Alte Steinbrücke Loop from Cossogno and you'll definitely love the Lago di Mergozzo – Olmo Secolare Loop from Verbania-Pallanza.
Shopping
Out of the myriad of things to do in Turin, shopping is top of the list. Whether you are a declared shopping enthusiast or merely a weekend amateur, the opportunities in Turin will challenge you to a shopping marathon.
Mirroring's Turin's duality, shopping here is classy, yet trendy; traditional, yet modern; authentic, yet cosmopolitan. From ateliers to concept stores, independent boutiques, chocolate shops, enotecas, bookshops, traditional craft venues and flea markets, Turin delivers a world-class shopping experience second to none. Not even Milan. 
Have a stroll on Via Romana to discover high-street brands and luxury labels. Turn to Via Garibaldi for an eclectic feel and a variety of small shops with big catches. Explore Top Ten and San Carlo dal 1973, two department stores that bring together the best and newest in local and international fashion. Lose yourself in the crowds at the Gran Balon antiques market or the famous Porta Palazzo market. Visit the gourmet paradise in Eataly and taste utter delight at the legendary confectioners Confetteria Stratta. 
Art/Architecture
Piedmont's art scene and architectural heritage can ignite the passion of any serious buff.
Architecturally wise, Piedmont gathers a mix of Roman, Baroque, Rococo and Neoclassical influences that converge into a spectacular scenery of imposing buildings. Grand palaces and country houses dominate both Turin and the entire region. Places such as the Palazzina di Caccia of Stupinigi, the Residences of the Royal House of Savoy or the Palazzo Madama are among the most beautiful buildings in Piedmont. However, Turin also depicts impressive modern architecture, and the Lingotto factory is, without a doubt, a prime example. In between larger cities, small medieval villages invite visitors into a different time and place, unrolling from hills with all the nostalgia of a beautiful "long-ago".
Culturally effervescent, Turin is host to a number of world-class museums and galleries that display stellar pieces of work. These artworks span over centuries and touch present-day contemporary movements, delivering art lovers a complete time-travel experience. From the Egyptian antiquities at the Museo Egizio to the unique memorabilia at the Museo Nazionale del Cinema and the modern pieces at the Fondazione Sandretto Re Rebaudengo, art in Turin is meant to illuminate and delight. 
Twenty kilometres of Turin, the Castello di Rivoli hosts an impressive collection of art pieces that have made history. From local pieces belonging to Italy's Arte Povera's movement to Minimal, Body and Land Art, Transavanguardia, and Italian classics, this venue alone can take you on the art journey of your lifetime.
Wine Tasting Recommendations
Monsordo Bernandina Estate, Alba 
The Monsordo Bernardina estate is the main hub of Ceretto, a fine wine producer in the Langhe region. The estate is composed out of a charming farmstead surrounded by over 30 hectares of vineyards with local and international varieties. Visitors can select among various tours, with the two most popular being The Langhe Wines tour, created for amateurs, and the Cru Tasting, an educational visit dedicated to wine lovers and connoisseurs. Both will have visitors tasting some of the most excellent wines in the region and shed some light on the most representative wines and vineyards.  
The Langhe Wines
Duration: 1 hour
Price: € 30 per person
Language: Italian, English
Reservation: Yes
Cru Tasting
Duration: 1h30m
Price: € 75 per person
Language: Italian, English
Reservation: Yes
Tenuta Cucco, Alba Langhe
A wine tasting at Tenuta Cucco will take you from the vineyards right into Langhe's fascinating past. A journey through time and through grape varieties, you'll learn much about the history of winemaking in the region. Once in the winery, you'll get to admire the old vintages of their Barolo and ancient wine-making tools before you taste some of the region's most excellent wines. All tastings are paired with delicious local products and are conducted in an elegant hall with a view over the castle of Serralunga d'Alba.
Price: € 18 to € 35 per person
Language: Italian, English
Location: Barolo district
Reservation: Yes
Restaurant Recommendations
Magorabin, Turin
Boasting one Michelin Star, this Turin restaurant lures customers with a combination of Piedmontese cuisine classics and fusion dishes that transpire creativity. The venue that hosts the restaurant is as unique as the menu, creating an intimate atmosphere with dark, elegant tones and sleek design touches. All in all, Magorabin delivers an exciting cuisine experience, encapsulating the very spirit of contemporary Turin.  
Michelin Stars: 1
Cuisine: fusion Piedmontese 
Price range: €€€€
Location: Turin, near the iconic Mole Antonelliana
Reservations needed: yes
Trattoria della Posta, Monforte d'Alba
Set in an elegant country cottage above Monforte d'Alba, Trattoria della Posta is a tribute to the sublimeness of the Italian countryside and hearty food. Its menu is nothing less than the manifestation of regional cuisine in its most delicious form. The braised onion filled with Toma Cheese and Salsiccia di Bra is a must-try, but so is the "I Tarjan", a pasta dish with rabbit ragout, or the goose liver seared to perfection. In addition to the variety of main dishes available, fine wines and a marvellous selection of local cheeses round-up the menu. The feel of the place elevates the dining experience with romantic touches and classical notes. If you happen to visit during Summer, you'll be able to taste it all while enjoying panoramic views of the plentiful hilltops in Langhe. 
Cuisine: regional 
Price range: €€€
Location: Monforte d'Alba
Reservations needed: yes
Bovio Ristorante, La Morra
Sitting on the terrace of Bovio Ristorante will have you facing the endless rolling vineyards that paint the bucolic atmosphere the Italian north is well known for. This is one of the main reasons visitors decide to stop at Bovio. However, while the panorama is, without a doubt, worthy of appraisals, the dishes at Bovio deserve the same enthusiasm. And we suggest you get your taste buds excited with lunch. Try the veal tartare speciality, indulge in variety with the tasting menu or be adventurous and order something off the menu. Whatever you order, pair it with one of the wines available on Bovio's exhaustive list and let your senses drift in the distance with the rolling hills. Bliss. 
Cuisine: regional 
Price range: €€€
Location: La Morra
Reservations needed: might do without
Truffle hunting, slow food, fine wines or excellent hikes and winter sports? Piedmont offers all that, but also a little more. Here's what you can see and do in Turin and the Piedmont region.
Experience shopping in Turin
When everybody's thinking Milan, turn to Turin. Here, hidden gems of both classical and modern fashion are to be found at almost any corner. Find them right away by hiring a professional shopper or discover them by strolling through Turin's bustling streets. Local boutiques, ateliers, luxury shops, department stores and designers' places await.
Sample Turin's Gianduiotti
As if magnificent chocolate wasn't enough, gianduiotti adds rich hazelnuts to create a combination that will make you forget all other sweets you've ever eaten. Forget about diets and simply indulge. 
Visit Turin's World-Class Museums and Palaces
Palazzo Reale, Museo Egizio, Reggia di Venaria Reale, Museo Casa Mollino are just some of the multitude of masterpieces Turin entices visitors with. History and art, at your disposal.
Explore The Museo Nazionale Dell'automobile
More than your usual stare-at-cars museum, the Museo Nazionale dell'Automobile engulfs visitors in a motorized, exciting journey through time. From an 1892 Peugeot to a 1980 Ferrari 308, the museum displays everything in between and that accounts to almost 200 cars. Of course, FIATs' included, especially since it's "T" comes, yes, you guessed it, from Turin.
Taste Turin's Famous Bicerin
When in Turin, you cannot miss one of Alexandre Dumas' favourite caffeinated treats: bicerin. Made from espresso, chocolate and whole milk, this speciality will make you come back for seconds. 
Watch A Soccer Game In Turin
But not just any match. Try to get tickets to a Juventus game, Turin's official soccer team. In addition to being one of the most successful teams in Italy, Juventus is also one of the oldest. Plus their home stadium is quite impressive.  
Go Wine Tasting In The Langhe Region
The most famous vineyards in Piedmont are here, in the Langhe region, also recognized as a UNESCO protected site. Start from Alba to discover the nearby villages and their fantastic wineries. 
Relax In Bubbling Spring Waters
Visit the quiet city of Acqui Terme to relax in the ancient baths that also pampered Roman Emperors. At the centre of town, mineral waters bubble up at 75 °C.
What Are The Must-see Things To Do In 48hrs In Turin?
Home to stellar baroque architecture, divine chocolate and exceptional shopping opportunities, Turin blends a classical feel with a buzzing cosmopolitan atmosphere. With no shortage of museums, fine restaurants and historic Cafe's, the things to see and do in Turin can have you excited and entertained for days on end. In fact, with so many stupendous options, you might find yourself unable to choose. That's why we've prepared a shortlist that includes the unmissable things to do in 48h in Turin.
Start by exploring the local architecture by visiting places such as Palazzo Reale — a magnificent 16th-century symbol of power, Palazzo Medama — a fortress transformed into a palace and the distinctive Mole Antonelliana, the gorgeous towering-building that also houses the National Cinema Museum. Then, slow down and relax by strolling through the lanes of Parco Valentino's magical Botanical Gardens or by discovering the Medieval Village of Turin. 
Known for an impressive number of distinguished chocolatiers, Turin is a city of divine decadence. Stop by Confetteria Strata to sample the region's famous boat-shaped gianduiotto, rich hazelnut chocolate. Other notable places that deserve a taste (or more) are Guido Gobino and Peyrano, where more chocolate awaits to pamper your senses with a sweet day-dream. 
With all that sweet energy guiding you through Turin's grand piazzas, make time for some serious shopping. Visit the famous flea markets in search of precious gems, or hunt for authentic fashion at local stores. If you want a more luxurious shopping experience, Turin's Via Roma is filled with high-end brands. 
When Is The Best Time To Visit Piedmont And Why?
Piedmont in Autumn is ripe with mesmerizing copper colours and surreal scenery that's flagrantly invigorating. Among the orange, yellow and brownish leaves, you can see dogs in search of white truffles — it's harvest season, and everybody's looking to grab at least a few of these rare and delicious mushrooms. Further, in the distance, you might grasp the silhouettes of wanderers hiking the trails between villages and venturing through the ripening vineyards. A wine glass to relax? For sure. In cities, the excitement of the season's festivals has everybody bursting with expressive gestures and joyful chatter. At the end of the day, all boils down to a delicious meal with slow-cooked local delicacies and fresh antipasti. 
If we've managed to paint a vivid picture, then you should be already hooked on all the things you can possibly see and do in Piedmont in Autumn. This is the region's high-season, and it shows. In addition to enjoying the multicoloured foliage and seeing the snow-capped tops of Mount Blanc and Mount Rose cleared than ever, you can indulge at Alba's International Truffle market, and taste the best wines freshly squeezed out of their grapes. Turin in Autumn discovers a new pace that's elevated by the bohemian breeze. The UNESCO protected Langhe region is especially spectacular during this period. Also, Lake Maggiore and Lake Orta borrow in their reflection the stupendous autumny colours.
Why Should You Try Truffle Hunting?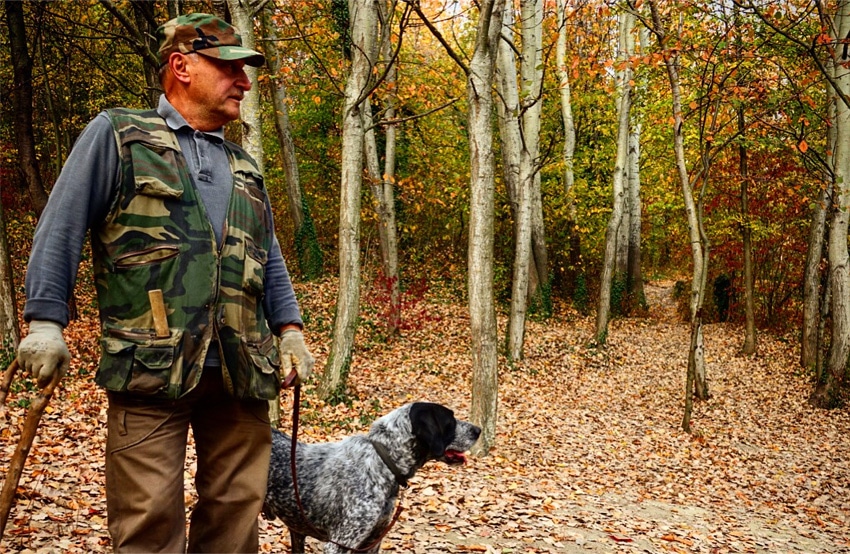 When visiting foreign places, the best way to get to their very soul is by experiencing their local customs. And, in Piedmont, there's no better way of understanding its rare beauty and taste, than by participating in a Truffle hunting. Not only will you get to experience first-hand this charming community-tied tradition, but you'll find a new appreciation for the delicious mushroom. This is, without a doubt, one of the activities you won't be able to experience anywhere else in the world. So, better have a proverbial taste while you have the chance.