Where To Stay In Taormina- Top 10 Best Secret Hotels
Where To Stay In Taormina- Top 10 Best Secret Hotels
Taormina has been a low-key destination for lovers of Sicilian culture and weather for a while, but in recent years, the secret has got out, and more and more holidaymakers are choosing Taormina for their well earned holiday. Although we usually associate an increase in popularity of an area with a loss of tradition and heritage, Taormina retains every last bit of charm. But it poses the question, Where To Stay In Taormina- Top 10 Best Secret Hotels.
When considering where to stay in Taormina, we understand comfort is vital, you want a killer location and Italian hospitality. You are a savvy traveller, you know what you are doing, and we love that! So we thought we would put together a super useful manual about where to stay in Taormina for the best possible getaway.
Because we know you don't like to waste time, we organised this article by location. So let's dive right in to "Where To Stay In Taormina- Top 10 Best Secret Hotels".
Alfio's Holiday Apartments
★
★
★
★
★ Rating on Trip Advisor
Holiday Apartments located in Giardini Naxos. Centrally located, close to the beaches, bars, restaurants and entertainment. The apartments are equipped with all comforts, including WIFI and air conditioning. It's a down to earth spot right by the beach. Cheap & cheerful.
★
★
★
★
 Rating on Trip Advisor
The family-run Miramare BB is located in the heart of the Bay of Naxos, halfway between Giardini Naxos and Taormina. It offers air-conditioned rooms with free Wi-Fi. Rooms at this B&B are bright and spacious; some rooms have views of the Ionian Sea. An excellent buffet breakfast can be enjoyed on the terrace which also has a beautiful sea view.
★
★
★
★
 Rating on Trip Advisor
RG NAXOS Hotel features tropical gardens, a spa, and an outdoor pool overlooking the sea and Mount Etna. Whether conducting business, keeping up with a fitness routine or looking to spend quality time with your family, the RG Naxos Hotel is there for you to make the most of your stay, by offering the services you need, the amenities you expect, and the extras you deserve.
★
★
★
★
★Rating on Trip Advisor
Thanks to its excellent location, UNAHOTELS Naxos Beach Sicilia is the ideal solution to experience a relaxing and fun stay in Sicily.
With its extensive meeting and event spaces, sports facilities – including four swimming pools – and private beach, the hotel and its villas are surrounded by the scents and colours of a private citrus park. Una Hotel Naxos Beach Sicilia's 4 bars and restaurants serve authentic Sicilian cuisine made from fresh local products. Its wealth of tailored services and refined, peaceful rooms ensure that guests experience a unique taste of la" vera" Sicilia.
★
★
★
★
★ Rating on Trip Advisor
Maison Blanche Luxury Bed & Breakfast, a prestigious Villa in Taormina. Set on a rock, facing the bay of Isola Bella, one of the most evocative views of Sicily. Featuring a terrace with panoramic sea views, it's 3 km from Taormina Train Station and the Greco-Roman amphitheatre. Just in front of the property, there is a bus stop with links to the centre, the airport and the train station of Catania, to Taormina and Giardini Naxos.
★
★
★
Rating on Trip Advisor
A "Home" for people who love the sea and nature. It is the ideal setting for lovers of unforgettable sunsets and sun-drenched shores. Hotel Caparena is the place for relaxing in a lush scenario filled by the scent of a subtropical garden of palm trees, parlour palms, acacia and hibiscus flowers. This is the place for gazing at the sea while surrounded by a blaze of purple, orange and red Bougainville petals all year round.
★
★
★
★
 Rating on Trip Advisor
The most fascinating and seductive Taormina awaits you at the Hotel El Jebel, a luxurious 5-star structure with exclusive suites overlooking the Bay of Naxos, a jewel of Sicilian hospitality just a stone's throw from the Cathedral of the Pearl of the Ionian Sea.
In the heart of the old town centre of Taormina, the El Jebel boutique hotel offers you a romantic and unforgettable stay, in a historic luxury, a 5-star hotel surrounded by the charm of an enchanting land with a wealth of art, culture and the beautiful sea.
★
★
★
 Rating on Trip Advisor
The Hotel Isabella is an elegant, hidden away hotel in the heart of Taormina. It is located on Corso Umberto, the stylish and chic main street, just a few steps away from the Greek-Roman Theatre and the ancient Sicilian monuments of the town.
The Hotel provides stylishly finished rooms. The 30 refined and well-equipped rooms overlook the enchanting rooftops of the old town and the lively Corso Umberto. Some rooms have private balconies with sea views and others with views of the ancient Greek Theatre.
★
★
★
★
★ Rating on Trip Advisor
Hotel Villa Belvedere is a delightful, charming boutique hotel situated just five minutes' walk from Taormina town centre. The hotel has all the discreet elegance and friendly, welcoming atmosphere of a traditional Sicilian private villa, standing in its well-cared-for gardens, and with the intriguing Public, Botanic Garden to explore and photograph at only a few steps from the hotel gate. At about 6 minutes on foot are the pretty shops and streets in the pedestrian area of Taormina and the world-famous Greek-Roman Theatre.
At True Italian Adventures, we want to ensure the most thrilling experience in Taormina. All of the above hotels collaborate with us, depending on the style of holiday and experience you want, we can organise the best rates at any of the hotels above plus many many more sensational options.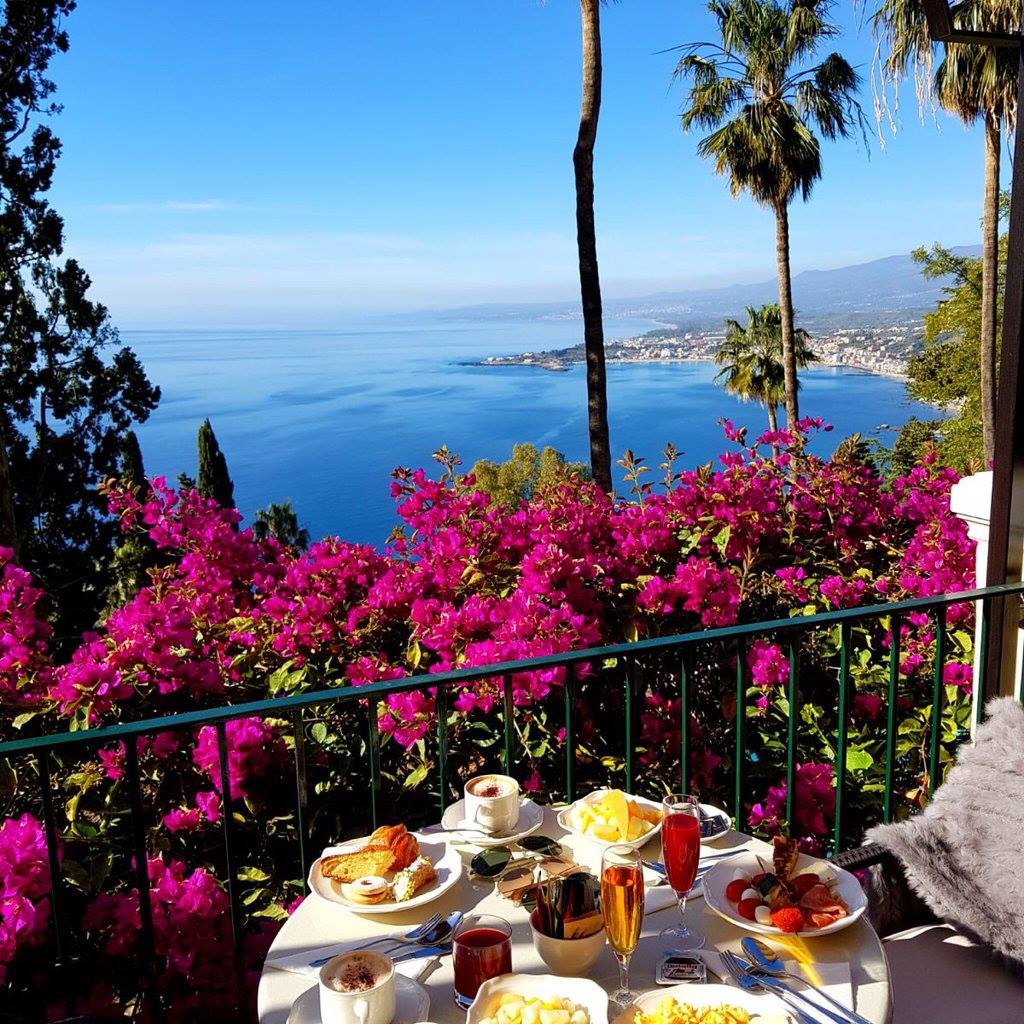 We hope you found this useful and you are looking forward to planning your true Italian adventure in Taormina! Only through LIVIN'Italy – with our intimate knowledge of Sicily, our friends "on the ground" – will you find beaches, culture, gastronomy, experiences with such a friendly local touch. If you've never been, what are you waiting for? If you've visited before, start planning your return!
That's it for the moment, adventurers, we hope you find this article useful.
If you want to head to Italy to live life more Italian, be sure to subscribe below for more information as we can ensure the best experience with true Italian adventures.
Also be sure to send us a picture on social media, tag us online and let us know how you got on, tag @livinitaly use #livinitaly, #TrueItalianAdventures and #LiveLifeMoreItalian.